Skywatcher Startravel 150 EQ5 telescope 10926-20464
Out of stock
Product information
Live local ?
Free delivery, set up and tutorial if you live local

Sky-Watcher STARTRAVEL telescopes are two-element, air-spaced achromatic refractors, that are well proven performers for 'Rich-Field' views of comets, star fields, star clusters, nebulae, bright galaxies & planets, the Moon and the Sun (with proper safety filtering!), as well as giving excellent daytime terrestrial views when used with an erecting prism (not supplied with this model). These wide-field, short-tube telescopes are great as fixed aperture lenses for both Astrophotography and terrestrial photography. Their "fast" focal ratios make them useful for capturing lunar and solar eclipses as well as nature photographs. Supplied with the EQ5 equatorial mount, which when polar aligned, will allow you to easily track objects as they move across the night sky via its slow motion control cables.
Magnifications (with optics supplied): x30 & x75
Highest Practical Power (Potential): x300
Objective Lens Diameter: 150mm
Telescope Focal Length: 750mm (f/5)
Eyepieces Supplied (1.25"): 10mm & 25mm
Direct SLR Camera Connection
9x50 Finderscope
Dual-Fit 1.25"/2" Focuser
1.25"/31.7mm Star Diagonal
Multi-Coated Objective Lens
EQ5 Deluxe Heavy-Duty Equatorial Mount
Built-in Polar Alignment Scope Holder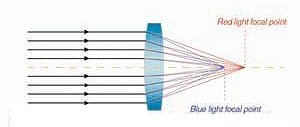 AIR-SPACED TWO-ELEMENT ACHROMATIC REFRACTORS
An ordinary single lens brings different wavelengths of light to different focal points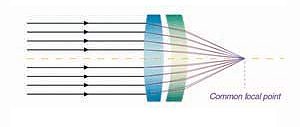 All Sky-Watcher Refractors are built with air-spaced two-element lenses, which reduce chromatic aberration more than standard doublet lenses.
No reviews have been left for this product, be the first to
leave a review